At St Paul's and St Luke's, we believe that we are all called to 'Live the Good News in

the Community' and grow into a community that is more loving and caring. Paying
attention to our experiences in daily life and valuing our interaction with one
another is therefore important as it reveals God's deep truth about the gift of life.
To this end, we see Sunday worship as a special occasion of coming together to celebrate our experiences of God in daily life and to be inspired in our journey of life.
Could yours be the next experience we have been waiting for to enrich our lives and worship? You are welcome to join us, please visit 'Our Vision' in the website for further details.
Thank you.


Reverend


Daniel Njuguna



vicar@paulandluke.co.uk
---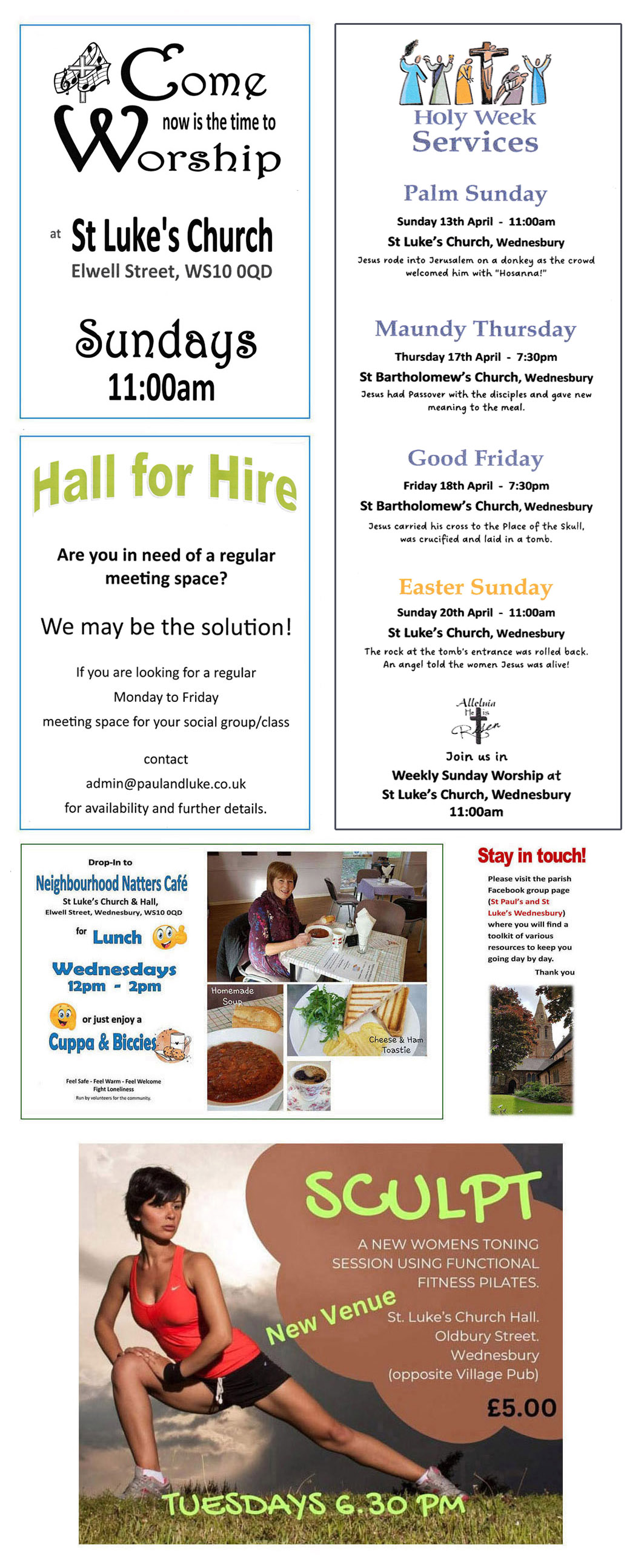 Support Parish Giving: We have continued to offer ministry during the lockdown, and preparations to reopen are underway. Like many other charities and organisations, we are unable to meet and raise funds as we would normally do. Thanks to members of the congregation who have continued to support the ministry in the parish, as much as they can, during these hard times. Unfortunately, the giving is not enough to meet the running costs of the Parish. We are therefore appealing to Parishioners and anybody else to help our churches to survive and continue to serve its local community. Please use this link to support the church:
www.justgiving.com/fundraising/woodgreenparishwednesbury
St Luke's Hall Users Letter (St Luke's)

- CLICK HERE - to view our hirer/user guidance.